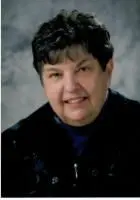 I specialize in individual, couples, and family therapy and maintain a private practice in Valentine, NE.
I have over 23 years experience as a therapist. I am a graduate of Liberty University, Lynchburg, VA and a private practitioner working with a broad spectrum of clients.
My therapeutic approach is to provide support and practical feedback to help clients effectively address personal life challenges. With compassion and understanding, I work with each individual to help them build on their strengths and attain the personal growth they are committed to accomplishing.
I use EMDR Therapy, Cognitive Behavioral Therapy, and talk therapy to offer a highly personalized approach tailored to each client.
A public service announcement showing the impact of EMDR therapy on people's lives is available on YouTube at: https://www.youtube.com/channel/UCUDd7_asUP0kI0WCRnl2ELw/featured .

Education

Bachelor's of Science Degree in Psychology from Liberty University, Lynchburg, VA.
Master of Arts Degree in Counseling from Liberty University, Lynchburg, VA.

Licenses and Certification

Certified Professional Counselor (CPC)
Licensed Mental Health Practitioner (LMHP)
Licensed Independent Mental Health Practitioner (LIMHP)
National Board Certified Counselor (NCC)

Additional Training

Completed EMDR Therapy Basic Training on 6/25/2000

EMDR for Early Trauma And Neglect - When There Are No Words
Treating Headaches With Integrated EMDR
Trauma-Focused Cognitive-Behavioral Therapy (TF-CBT)
The ASAM Criteria: Third Edition

Adult Severity Index (ASI)
Comprehensive Adolescent Severity Inventory (CASI)
Certified Lead Facilitator of Self-Esteem: A Family Affair
Facilitator Training - Growing Up Again: Parenting Ourselves, Parenting Our Children
Diploma - School for Charismatic Spiritual Directors, Pecos Benedictine Monastery
Professional Memberships

American Counseling Association (ACA)
EMDR International Association (EMDRIA)
Southeast Nebraska EMDR Reginal Network
Better Business Bureau (BBB) A+ Rating